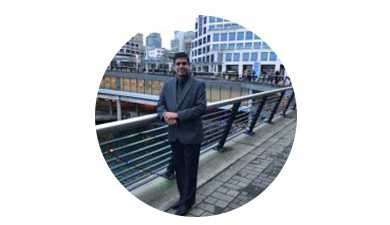 Sid Mishra, MS Pharm(Pharmacology), MBA
Research Scientist, Formulator, Digestive Health Promotor
Sid Mishra, the developer of 7 am probiotics line is highly skilled in probiotic product formulation, has extensive knowledge and experience in developing new products for well-being and issues related to digestive health. Being a holder of Masters in pharmacy degree he possess great ability for the formula development in different dosage form that performs friendly with human body and its requirement. Simultaneously his specialization in pharmacology helps understanding the health issue and its solution.
Adding to his accomplishments, Sid Mishra has experience of more than 20 years in new pharmaceutical product development. He's gained proficiency and knowledge in all aspects of pharmaceutical quality management, research and development, formulation and development. His strong understanding of GMP, GLP, GDP guidelines for pharmaceutical/nutraceutical industry as a result yields a high quality product
Furthermore, his keen knowledge on different formulations and dosage makes him the man he is today. He's successfully developed and batched 1000 plus formulations, his knowledge in cGMP guidelines of FDA and Health Canada is simply commendable.
Currently he has his probiotic formulations available in more than 25 countries across the globe.
Being a man of substance, Sid Mishra has a rich experience in performing microbiological analysis, including identification and assay of probiotics of different genus and species . His knowledge in probiotic fermentation technique is exceptional, and he's an ardent go-getter who's loaded with the ability to work under pressure in a dynamic environment. His communication and interpersonal skills are excellent.